Introducing our spine-chilling Halloween Inflatable Ghost Horror, the perfect addition to your haunted decorations and a surefire way to send shivers down the spines of all who dare to venture near. This ghostly inflatable is bound to be the centerpiece of your Halloween display, creating an atmosphere of terror and delight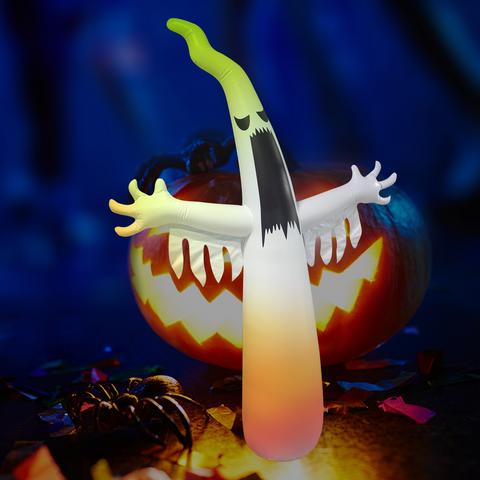 Our Halloween Inflatable Ghost Horror stands tall, reaching an impressive height that will command attention from all angles. Crafted with meticulous attention to detail, this ghostly figure boasts a haunting and ethereal appearance that will give anyone who lays eyes on it an instant chill.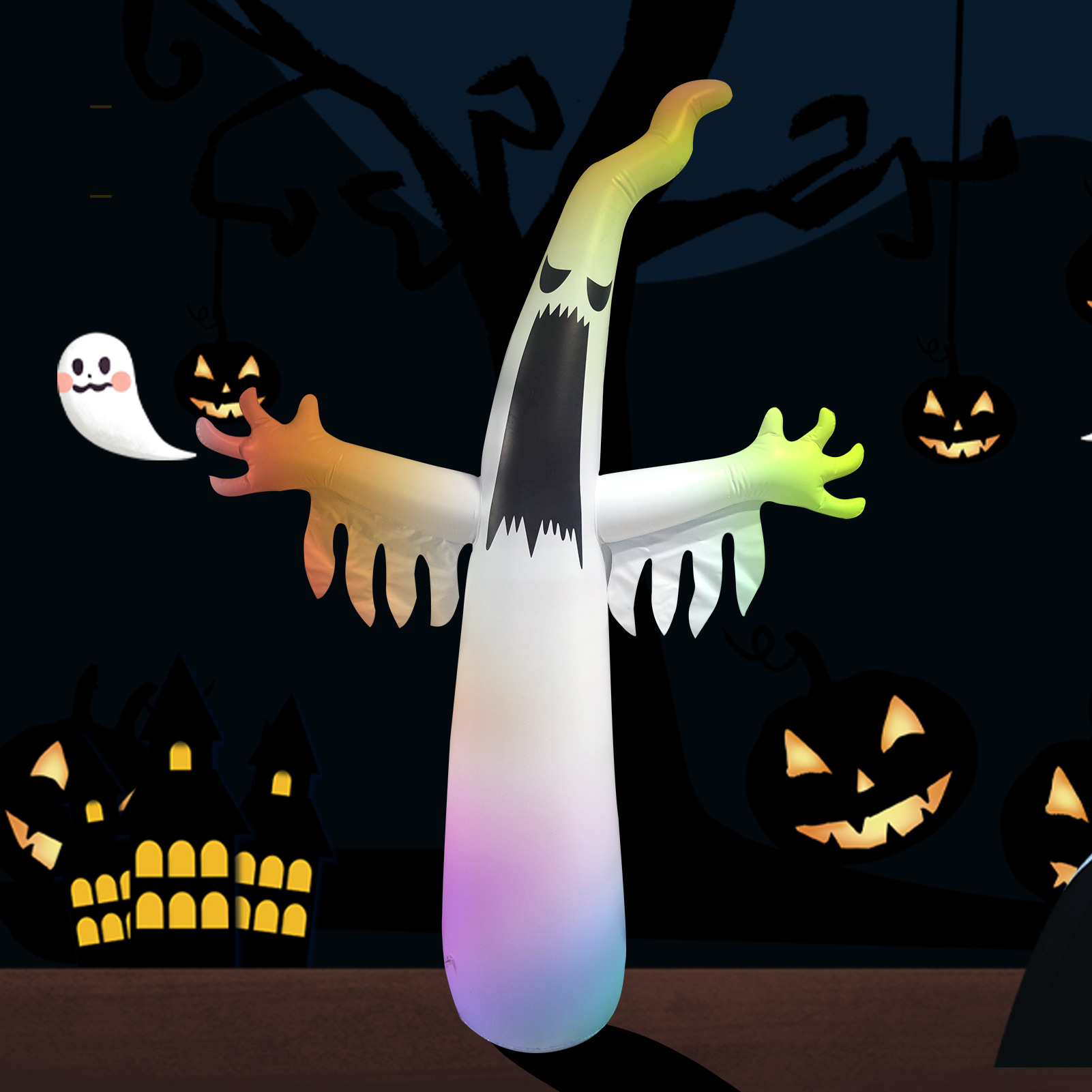 Setting up our inflatable ghost horror is a breeze. With its built-in air pump, you can quickly and effortlessly bring it to life, inflating it to its full height in no time. The durable and weather-resistant materials ensure that it can withstand the elements, making it suitable for both indoor and outdoor use.
Once inflated, prepare to be awestruck by the ghost's eerie glow. It features built-in LED lights that illuminate the figure from within, casting an otherworldly glow that adds an extra layer of creepiness to the scene. The ghost's spectral form seems to come alive, haunting the night with its ethereal presence.
Our Halloween Inflatable Ghost Horror is perfect for creating a spooktacular atmosphere at your Halloween parties, haunted houses, or front yard displays. It will captivate and terrify trick-or-treaters and party guests alike, leaving a lasting impression and providing plenty of frightful photo opportunities.